ZASPA HOME




















A 6-bedroom apartment located in a very friendly Gdansk neighbourhood – Zaspa. You will find there kitchen with all the necessary kitchen equipment (fridge, microwave, ) as well as a bathroom with a shower, toilet and separate additional toilet. Rooms locked with a private key.
Within the walking distance, you can find bus, tram and train stations. Nearby you can find plenty of shops including LIDL, Biedronka and pharmacies, restaurant, Rossmann, gyms, cultural centre, cinema, Baltic Gallery & more. You will have easy access to the beach in Brzezno, Old Town, Wrzeszcz centre, Oliwa, airport and bypass.
Zaspa home is a perfect match for a student at Gdansk University, Higher Bank School, Gdansk University of Technology.
Moreover, it's ideal for employees working at Olivia Business Centre and Alchemia.
Room cost from 750 PLN / PCM (depending on room) + additional fees (media, internet, joint rent) – 200 PLN / PCM. Deposit 1000 PLN.
ROOMS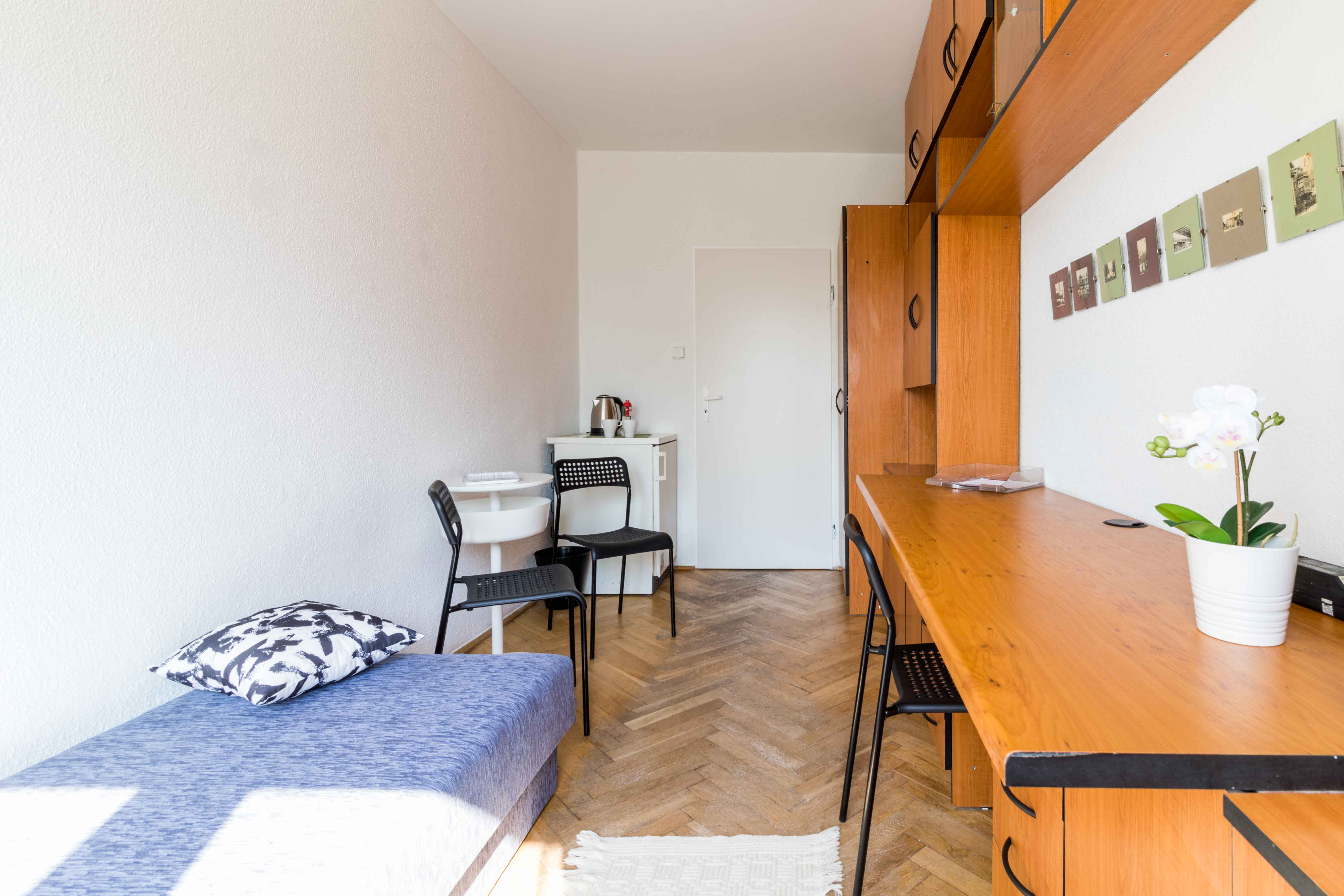 ROOM 1
Homely room with an air conditioner.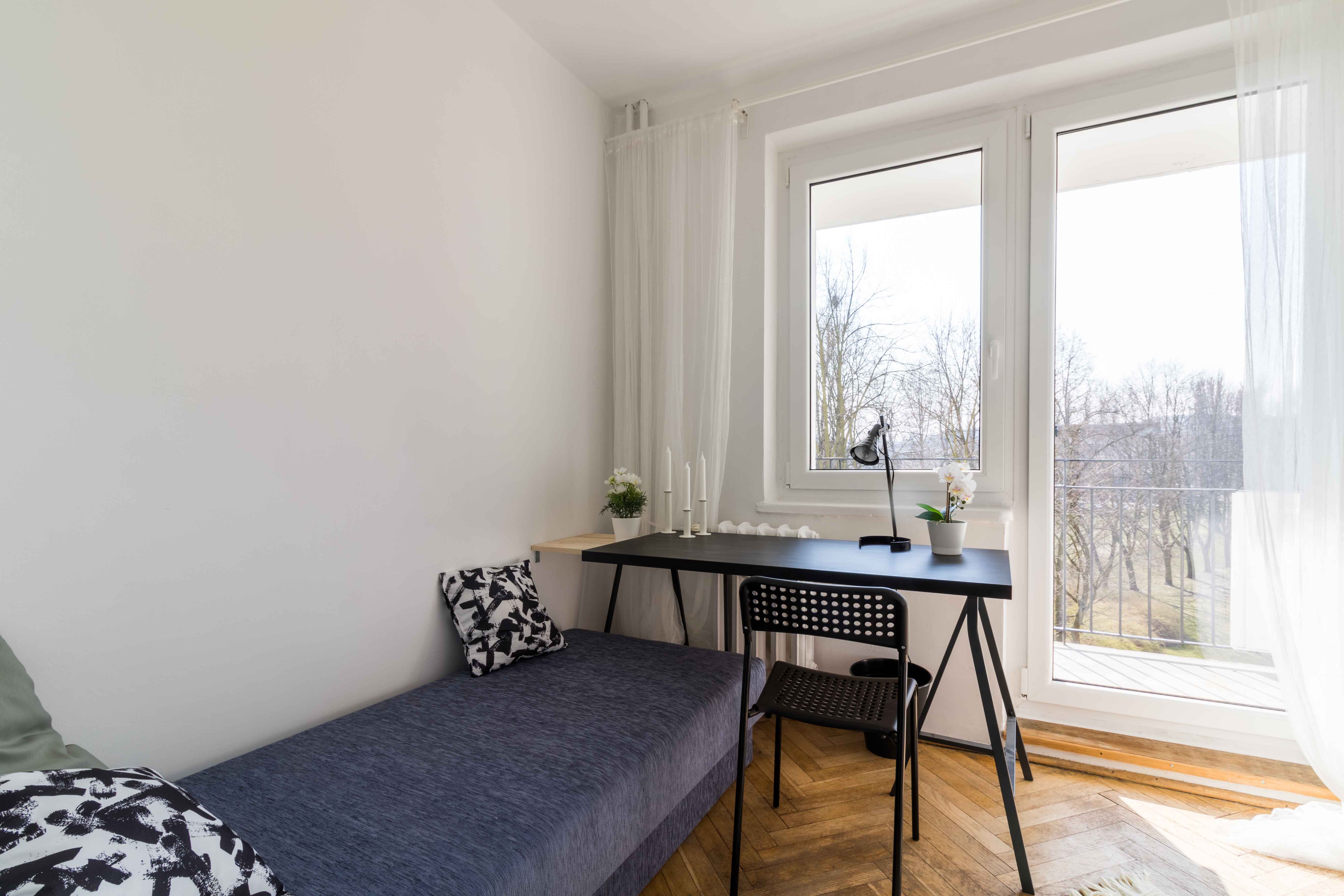 ROOM 2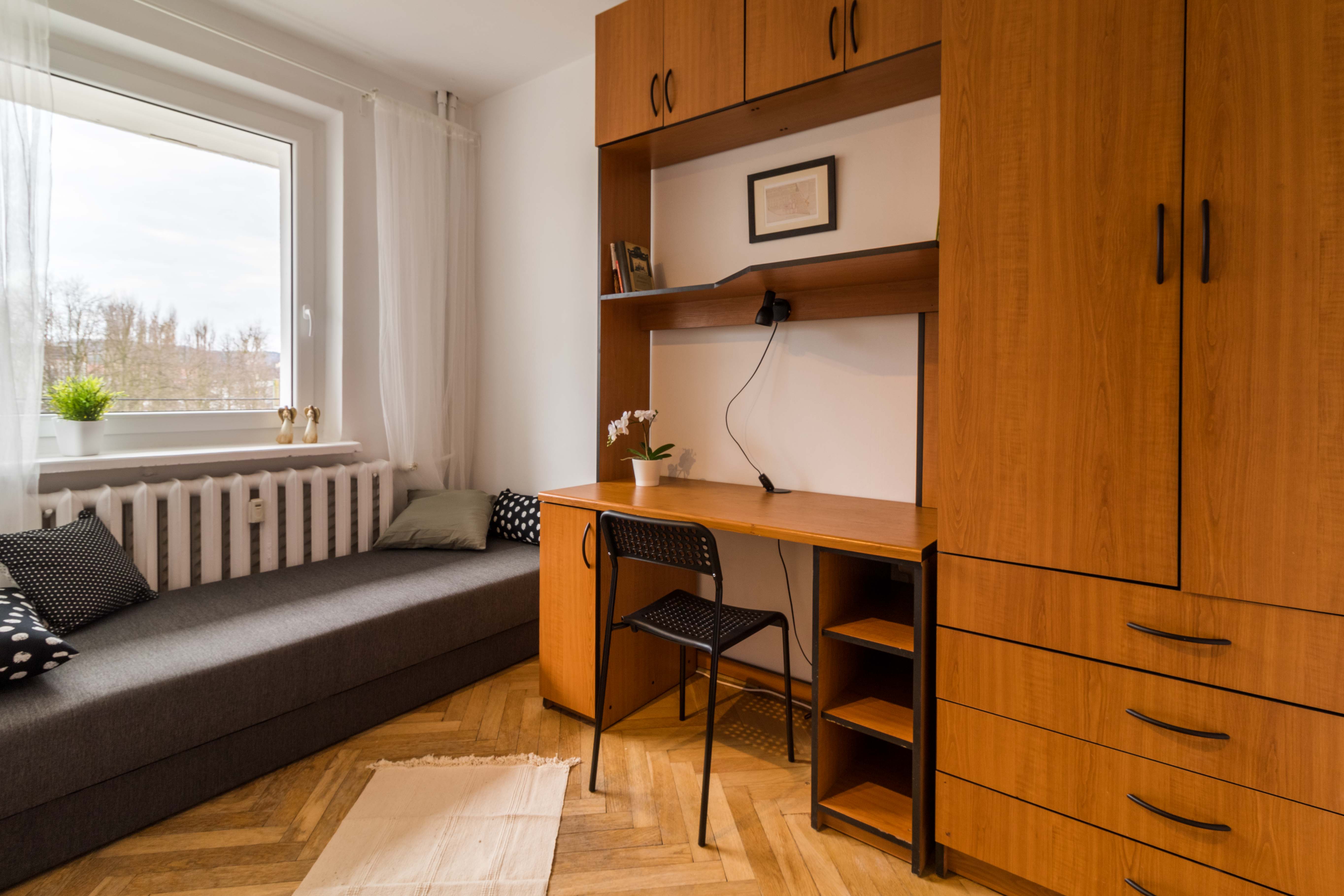 ROOM 3
Room with a private balcony.